BlazBlue Makoto Sex Session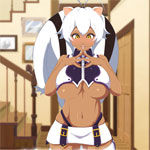 Here we've got the third version of BlazBlue Sex Session. This time, it's featuring the girl named Makoto. In original game she had an orange hair, but game authors decided to turn it into white. Anyway, it's nice fappable sex game :) Enjoy!
Premium Adult Games
Share this game with your friends!
Similar Games