Britney - Dress Me Up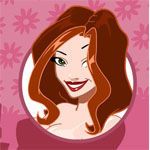 Hi there! I'm glad to meet you with Britney. She is so nice and just begins her sexual life. She asks you to a group sex party. But there is only problem that she has nothing to wear. And that is a good reason for you to see her delicious body. Let her show you a best sexy clothes. Take rest and enjoy!
Premium Adult Games
Share this game with your friends!
Similar Games