City Hunter - Lyon's Capture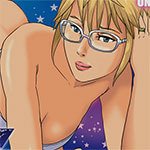 City Hunter is a series of free sex games which tell you a story about a possibility of how crazy our planet and it's moons (wow!) may become in the future This particular part is the first episode and in this episode you are rewarded with one sex scene, but there is a lot of dialogs between Aiza and Lyon, for those of you who prefer to read more :) Please enjoy.
Premium Adult Games
Share this game with your friends!
Similar Games