Dream Job The Interview Part 2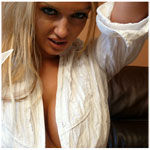 In the last episode, you took advantage of Miss Trick's absence to interview a very hot girl for a job. She was really horny and ready to do anything to get the job... This time, you have to interview the second candidate. Will she be as horny as the first one? Lead cleverly the interview to test her... and get what you're really after!
Premium Adult Games
Share this game with your friends!
Similar Games