Forest Hentai Adventure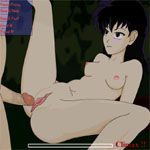 A little hentai adventure for today. A young couple stay at night in the dark and terrible forest. But our hero just can't sleep and he has decided to fuck her girlfriend while she sleeping You have to help him to do it right. First of all, lick her sweet pussy. Be careful... Don't wake her up. Any way... If she'll wake then you can fuck her harder.
Premium Adult Games
Share this game with your friends!
Similar Games