Fuck Town: Auto Show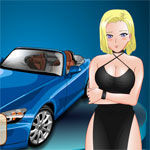 Auto Show is a great opportunity to have a good time and see the latest innovations in the cars industry. Also there are plenty of sexy chicks promoting hot rides. Our hero is lucky enough to visit that event today.
Premium Adult Games
Share this game with your friends!
Similar Games