Super Princess Peach Bonus Game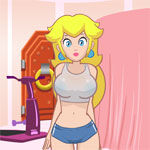 Finally, Mario has reached his goal and found the right castle. The last thing he needs to do before putting his thick cock inside her dripping pussy is to find a G-spot. But hurry up, Bowser can return to his castle at any moment!
Premium Adult Games
Share this game with your friends!
Similar Games