Hentai Artist 3: Tentacles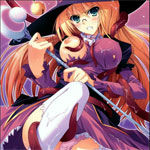 New part of Hentai Artist series. Theme for this game is the tentacle monsters fucking sexy chicks. As an always, all this hot images are hidden from you. You should move a cursor from point to point to unlock the picture. There are 8 levels, pass them all and collect a whole collection.
Premium Adult Games
Share this game with your friends!
Similar Games