Hentai Keepy Uppy v2.0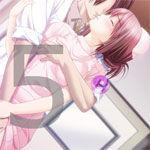 In this little hentai arcade, you need to keep the ball in the air for as many touches as possible. The backgound picture will be changed every 10 touches. The main feature of this game is a special 3d mode. Basically if you have 3d glasses you can play this game and really feel the depth of 3d.
Premium Adult Games
Share this game with your friends!
Similar Games