Mermaid Magic Cocktail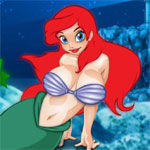 The original end of "Little Mermaid" story was very sad. But we're glad to offer you the adult game with an alternative ending. Beautiful prince will make a magic cocktail and transform the little mermaid to a sexy woman!
Premium Adult Games
Share this game with your friends!
Similar Games