20X48 with Bree Olson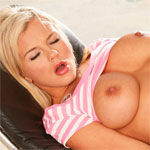 It's an adult version of popular game 2048. There isn't much you have to know about the rules, just use your arrow keys to move the tiles. When two tiles with the same number touch, they merge into one!
Premium Adult Games
Share this game with your friends!
Similar Games