Strip Poker with Lucy Li 3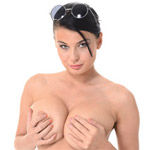 Lucy Li hasn't been earning enough money as an athletic trainer, so she's decided to start raiding tombs for a living. It's dangerous work but even the undead tend to give in to her considerable charms.
Premium Adult Games
Share this game with your friends!
Similar Games