Strip Poker with Zuzana 3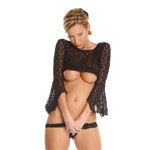 This is third time when the hungarian model Zuzana is going to be your poker opponent. It's okay, because we can look at her big natural boobs all day long :) Let's beat this chick once again.
Premium Adult Games
Share this game with your friends!
Similar Games