Ayasaki - the School Girl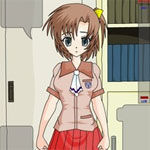 You've been delegated as a responsible individual for sexual education of students. Your success in this role will depend upon your high level of morality. But how the fuck can you resist all those sexy schoolgirls?
Premium Adult Games
Share this game with your friends!
Similar Games