Business Trip Adventure Part 2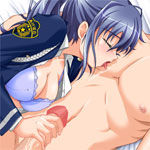 Today your businnes trip adventures will be continued. You have great plans for today. You're going to seduce your sexy bitch-boss, visit a night club and get laid with some hot chick at home. But you should make an efforts to realize your day plans. Good luck!
Premium Adult Games
Share this game with your friends!
Similar Games