Hentai Artist 2: Popular Girls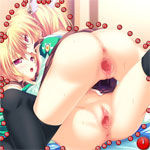 This is a second part of "Hentai Artist". As before, your goal is simple: Move your mouse and connect enumerated points. Do it right and you'll see a new picture with beautiful hentai chick. But hurry up, level time is limited!
Premium Adult Games
Share this game with your friends!
Similar Games