Pussymon: Episode 07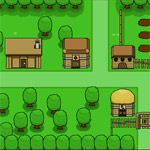 In a new episode of Pussymon game called Greenwood farm you will get an opportunity to acquire seven new animated sex cards and seven new pussymons. All these treasures are deployed on 10 new areas. Also, there is a new storyline, improved battle system and lots of new quests.
Premium Adult Games
Share this game with your friends!
Similar Games