Sex Kitten: Armageddon!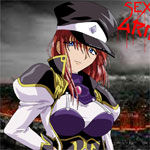 The world is totally destroyed and there is no fun anymore. That is the reason why Slutty McSlut gave you an order to build a spaceship to GTFO this shitty place. It is not a big deal for you, right?
Premium Adult Games
Share this game with your friends!
Similar Games