Sex Kitten: Megamart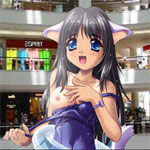 Hero of the game got stuck in the megamarket. Now his only hope to get out of there is a map. But, unfortunately, the map is divided into 9 pieces. It won't be that easy to find them all.
Premium Adult Games
Share this game with your friends!
Similar Games