The Benefits of Free Press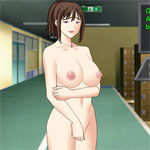 Today you play a role of Mr. Lee, who is the main character of this hentai game. He is such a well known and powerful person that all the female journalists are ready to suck his bossy dick for the interview with him.
Premium Adult Games
Share this game with your friends!
Similar Games