The Sex Therapist 5: a Wild Night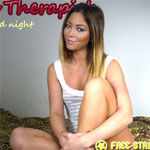 In this fifth episode, Jim can't help to think about his neighbour, Trinity. Is it really a good idea to call her back to meet her tonight? Jim does not know yet that the night will be very long and full surprises...
Premium Adult Games
Share this game with your friends!
Similar Games