BananaSplit - God of Sex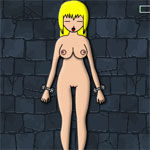 God of Sex, and an adult game in which you helped the Sex God Arganon got the most pleasure, through their faithful who do everything to increase the power of their god for those who help will be blessed with the divine pleasure. In the game you will find a world divided into regions each with their respective races and pre-defined items. The game mixes RPG elements, Point and Click.
Premium Adult Games
Share this game with your friends!
Similar Games