Dream Job Season 2: Episode 6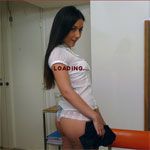 In this episode, you will be able to flirt a little with Sam and may-be also with the accountant if you know how to talk to her. The hotel accounts need some real cleaning if not cheating, find a way to be ready for the tax audit.
Premium Adult Games
Share this game with your friends!
Similar Games