Elana Champion of Lust (Alpha 1.6)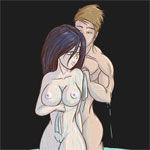 For those of you who haven't played this quest before: Elana is a fairy. She brings lust and seduction to the people of the island. This release contains more than 29 updates since the version 0.9. Enjoy!
Premium Adult Games
Share this game with your friends!
Similar Games