Family Reunion Finale Part 2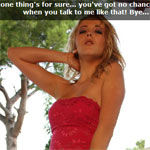 The second part of the last episode of Family Reunion. Previously, your boss confessed to you she intended to spend the company money on a boobjob... While this may not be very ethical, shouldn't you go to have a look on the result...?
Premium Adult Games
Share this game with your friends!
Similar Games