MrPinku: Dungeons And Morons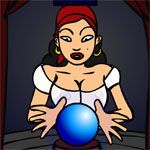 An adventure RPG puzzle game with sexy chicks and rude jokes! Fight ridiculous monsters and defeat sexy enemies in the stupidest way you can. 8 sexy girls + 2 less sexy girls + 1 hot guy + a bear + a cow and of course YOU! More than 20 sexy scenes including 2 secret scenes a lot of fun, and a nun, and maybe a few bugs! Enjoy!
Premium Adult Games
Share this game with your friends!
Similar Games