Pussymon: Episode 02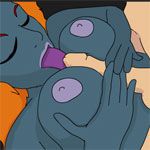 After being helpful to Dragon queen our hero has been invited to represent her in the annual tournament. But before he needs to find her friend Lara and convince her that he is strong enough to participate in the competition.
Premium Adult Games
Share this game with your friends!
Similar Games