Pussymon: Episode 11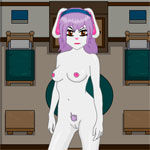 After talking a lot with Lord Edwin about you and your journey, he decides to give you a new task in order to test your skills. He wants to see you excel in your abilities, so he requests that you train a new legendary Pussymon.
Premium Adult Games
Share this game with your friends!
Similar Games