The Sex Therapist: A Sexy Specialist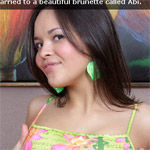 You're Jim and you're not exactly the most faithful husband. One day, your wife finds out and gives you an ultimatum. You've got to go and see a therapist or your marriage is over! That's why you take a appointment, with a very hot sexologist named Natalia.
Premium Adult Games
Share this game with your friends!
Similar Games