Quick Fuck: Seduced Secretary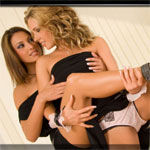 Is your working day boring and tiring!? A know a good way to raise your mood :) Her name is Sarah. She is currently working as secretary in your company. Today you plan to seduce her and finally taste her clit`s juices. Go and get it!
Premium Adult Games
Share this game with your friends!
Similar Games