Christie's Room - Christmas 2016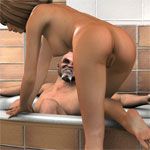 Amber was surprised to see a naked Santa chilling out in a hot tube in her home. But she can't just kick his ass out of her property cuz she wants to get her xmas gift.
Premium Adult Games
Share this game with your friends!
Similar Games