Subway Fucker Part 1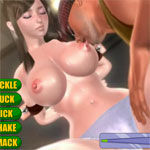 Today we'll watch young pair of lovers who look for a new sexual experience. James and Megan just adore different role games and tonight they're going to an abandoned subway line to play "the rapist" and "the victim". It will be a hot night filled of wild sex action!
Premium Adult Games
Share this game with your friends!
Similar Games