Venona Project Episode 2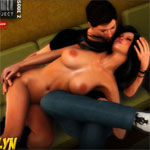 The second part of Venona Project is a real mystic thriller. Our heroes Kyle and Julia have suddenly appeared to the underground bunker. The weird experiments are taking place there. And now the only wish our young couple have is to leave this place as soon as it possible. Let's help them to do it.
Premium Adult Games
Share this game with your friends!
Similar Games