Fuck Town: Autumn Dream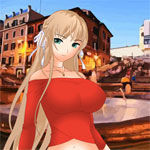 Hero of this game has been working pretty hard at the marijuana packing factory. And maybe because of that he has such weird dreams. Help him to explore a large maze hidden in his own head and fuck all of the sexy girls you'll find there.
Premium Adult Games
Share this game with your friends!
Similar Games