Fuck Town: Pensive Promoter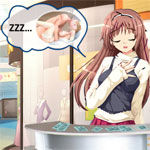 This game is about a young beautiful girl called Claire. She's going to get a promoter job. Today is the first day at her new work and she's already ran into the trouble. Help Claire to resolve all her problems and have some sex fun!
Premium Adult Games
Share this game with your friends!
Similar Games