Umichan Maiko: Classroom Cheaters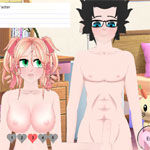 Japanese schoolgirl Umichan Maiko is well known among the hentai game lovers. Today we're glad to present to you the game where you will be able to peek at that pink-haired beauty doing crazy with her dormmates.
Premium Adult Games
Share this game with your friends!
Similar Games