Candy Shop - Wedding Cake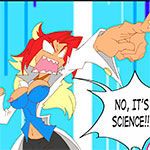 Bo-Peep Candy Company creates the human-like creatures out of sweets. Today they have received a new order to make the best wedding cake in the world. A final result impressed even to themselves. As usual, you have to run a chain of tests before it is revealed to the world.
Premium Adult Games
Share this game with your friends!
Similar Games