Fuck Town: Thai Paradise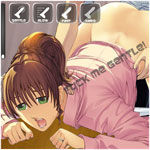 Brian worked hard all last year and was very tired. Tomorrow he goes to Thailand to relax and have a good holiday. Everyone knows that Thailand is one of the world's most popular places for sex tourists. So our hero has a good chance to fuck someone over there.
Premium Adult Games
Share this game with your friends!
Similar Games