Panchira - Good Day Master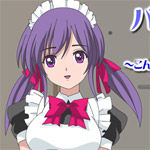 The people, as we could see in this sex game, call out a house cleaning service. Not for the purpose of cleaning their appartments but for the ability to be a Peeping Tom while a maid does her job.
Premium Adult Games
Share this game with your friends!
Similar Games