Breeding Season Alpha 4.2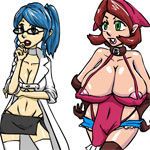 Breeding Season is the unholy combination of a farming sim and a sex game. Breed a variety of sexy monsters together for sale to adventurous clients. Featuring Catgirls, Elves, Dickwolves, Harpies, and more. This is an unfinished alpha version of the game.
Premium Adult Games
Share this game with your friends!
Similar Games