Eros Alliance Alpha v1.4.0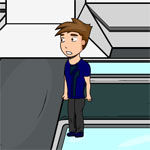 The Eros Alliance is a game in which you control the captain of a mercenary group that has to compete with other mercenary groups. Because of the large amount of mercenary groups on the planet, you have to find a unique way to gain influence over the planet.
Premium Adult Games
Share this game with your friends!
Similar Games