Inspector J Episode Finale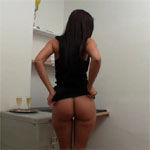 The case of Inspector J has been closed. The work done by J and his partner Mia was good enough to charge the mayor and to send him to jail. The prosecutor who had a little affair with J during the investigation has joined a little party to celebrate the happy ending of the case and may-be she tought it would be a good way to play some porn games with J... But J can't help to think that something is wrong with the case...
Premium Adult Games
Share this game with your friends!
Similar Games