King of Porn City - August 2014 Update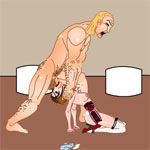 A year has passed since we posted last update of this quest. So here is a new one! As before, the graphics isn't top notch, but there's a lot of different BDSM stuff.
Premium Adult Games
Share this game with your friends!
Similar Games