Peach's Untold Tale 3.0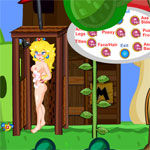 The most of our regular visitors probably already know what is this game about. For those of you who stumbles upon this game at the first time we can tell you this long story short: it is untold saga about princess peach`s adventures in mushroom's kingdom. Here is some update named as version 3.0. Let's discover together what are the differences with the previous version.
Premium Adult Games
Share this game with your friends!
Similar Games