Pussymon: Lord Edwin's Request (Ep. 15)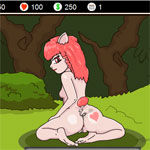 You and your friends returned to the Pussymon Hunter Society to talk with Lord Edwin. Unfortunately, he isn't there right now. Try to figure out what to do next until he comes back. Probably you can spend your time on catching new Pussymons!
Premium Adult Games
Share this game with your friends!
Similar Games