Ultra Sexy Strip Quiz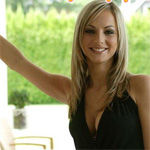 Do you like this young blonde stripper? Answer each question correct to have our hot babe remove more clothing. Get enough in a row correct and she will soon be wearing nothing but that smile on her face.
Premium Adult Games
Share this game with your friends!
Similar Games