Your Sex Outfit Christmas Edition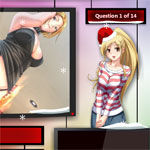 This test is a combination of erotic pics and psychology science. Answer 14 simple questions to get advice about new things you can use in your sex life. Hot pictures of hentai beauties will entertain you while the testing.
Premium Adult Games
Share this game with your friends!
Similar Games